Items such as pens, pencils, paper, backpacks, and other supplies are necessary for succeeding in school. These necessities, however, can often come with a lofty price tag. Retailers such as department stores, office supply stores, and other big-box retailers recognize the high demand for these items and sell them at a price point that seems to increase year after year. A recent study conducted by the National Retail Federation revealed that the average family spends nearly $675 on school supplies.
Luckily, if you are looking for a way to save money on these school essentials, there are plenty of online and brick-and-mortar retailers who sell these items for an affordable price. Knowing the best places to shop for these items can keep you from overspending, especially during back-to-school season. The following websites and stores are all reliable places to find supplies – from backpacks and lunch boxes to pencils and erasers – that won't break the bank.
Dollar Stores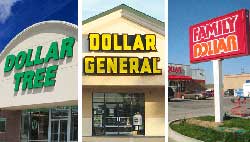 Dollar Stores are often overlooked when it comes time to shop for school supplies. These discount stores, however, prove to be hidden gems for back-to-school essentials. Places like Dollar Tree, Family Dollar, and Dollar General have basics such as pens, pencils, notebooks, and folders. Larger Dollar Stores in your area will have an even more substantial selection of school supplies. It's not uncommon to find learning aids such as flash cards, wall charts, or other items specifically for school children. Additionally, Dollar Stores typically have items such as calculators and art supplies available for highly discounted prices. With each item selling for only a dollar (or a few dollars at most), visiting your local Dollar Store should definitely be at the top of your list when shopping for school supply basics.
Walmart
A popular retailer for discount items, Walmart is a consistently convenient and affordable place to purchase school supplies. With a huge selection of supplies to choose from, you will easily be able to find school essentials such as notebooks, pens, paper, and folders for a discounted price. For example, a recent comparison revealed that the same 60-count box of Bic ballpoint pens retailed for $5.99 at Staples and only $4.97 at Walmart. Walmart also sells items such as backpacks, lunch boxes, and calculators, often for the lowest market price.
Because it is a big-box retailer, be aware that the prices at Walmart won't always be the lowest, especially when compared to online retailers, which tend to have a lower overhead and therefore lower prices. It is for this reason that comparison shopping is a useful tool when shopping at Walmart. You can, however, take advantage of using coupons to save even more money. Walmart has a relatively lenient coupon policy, so be sure to check retailer websites and take advantage of any coupons or special offers. Be sure to also take advantage of off-season buying – Walmart often has school supply basics such as paper, notebooks, and bulk pencils discounted during Summer months before back-to-school shopping officially begins.
Slickdeals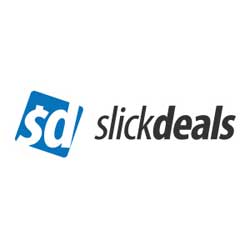 Slickdeals is a website that provides users with a plethora of ways to find the best deals online and in stores. With over 10-million monthly users who boast over 4-billion in savings, this online community is dedicated to sharing, rating, and reviewing deals and coupons for its users. This website is an excellent way to find the best prices on a multitude of items, with the best deals handpicked for easy access on the website's front page.
Slickdeals provides its users with coupon codes for reputable retailers as well as searches the web for the best deals on a variety of products. Feedback from other users also lets you easily discover the best way to find the lowest prices on the items you are looking for. An app available on both the Apple App Store and Goole Play makes it even more convenient to use. Before purchasing any school supplies on or offline, be sure to peruse Slickdeals to find the best deals and discounts for the specific items you are looking for or stores you plan to shop at.
Michaels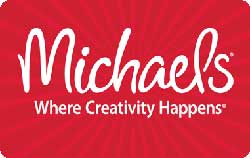 While often thought of as purely a craft supply store, Michaels is an often overlooked option when it comes to shopping for school supplies. With a selection of plentiful art supplies as well as other, more conventional school supplies, Michaels proves to have a great selection of items.
Because they are a specialty store, they do not have the lowest prices compared to other retailers. They do, however, have generous and plentiful discounts and coupons. Their weekly circular offers considerable discounts on specific items. Coupons of up to 40% off regularly priced items are also quite easy to obtain. In addition, they also allow shoppers to use multiple coupons per transactions, meaning customers can get maximum savings on their items. While it may not be the cheapest option for school supplies overall, it is a great place to shop for discounted specialty items.
Walgreens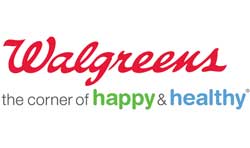 Walgreens has a plentiful of school and office supplies. While they do not always offer the lowest comparative prices, Walgreens offers many ways to save money and earn rewards. When done correctly, shoppers can save money on nearly any item in store, including school supplies. Walgreens offers a savings booklet that is distributed monthly and features a list of discounted items. A store coupon app is also a great way to stay alert on which items will be discounted in store.
The best way to save money at Walgreens, however, is though the Walgreens Balance Rewards Program. By earning points on every item purchased, you can later redeem these points for store credit. As a member of this Rewards Program, you'll also gain access to a wide variety of additional coupons. If you are a frequent shopper at Walgreens for other household items, it will be easy to earn points that you can use to save money on other necessities like school supplies. They often have great off-season sales if you can time your shopping correctly. Walgreens may not be the best store to purchase all of your school supplies, you can utilize it's great coupons and discounts to get specific items for a great deal.
Staples
A leading retailer in office supplies, while Staples may have all of the items on your back-to-school list, they are admittedly not the most affordable option when shopping for school necessities. What makes Staples a great option, however, is their ability to price match from other online and in-store retailers. If you find an item advertised at a lower price at Walmart or Target, you can visit Staples to receive a price match. Staples even matches the price of online retailers such as Amazon, so long as the item is the exact same product that is sold at Staples. In addition, Staples will also discount the item even further, often taking an additional 10% off the difference.
With a large selection of great products, their price matching is an excellent option to take advantage of when trying to save money. While it takes a little bit of research and price comparison to utilize the Staples price matching system, it is worth it to save big money on their high quality, brand name products.
Target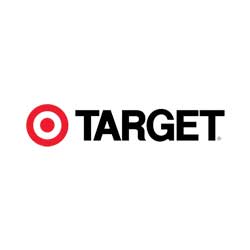 With the reputation of being a more high-end retailer, Target is still a place where you can find great deals on school supplies. A recent study found that a 12-pack of Pentel Roller Gel Pens, which retail for over $18 at Office Depot, sold for just $11.49 at Target. Additionally, items such as bulk pens, sticky notes, and kids backpacks all sold for relatively low prices – starting at just 99 cents – making Target a great place to shop when on the hunt for quality, discount school supplies. The recent addition of Targets shopping app called Cartwheel means that it is even easier to get alerted of discounted items and get rewarded with coupons when you visit.
Target also has a section of its store called the Dollar Spot, where a variety of seasonal items are available for incredibly low prices. Located near the entrance of nearly every store, the Dollar Spot sells items ranging in price from just $1 – $5. While a great place to get seasonal deals, this section of the store has items such as pens, markers, and other school supplies available year round. These items are often trendy and well designed, making them an affordable option for those attractive, must-have school supplies and desk accessories. While many people rule Target out when discount shopping, there are a variety of ways to save money on Target's fashionable products.
Jo-Ann Fabric & Craft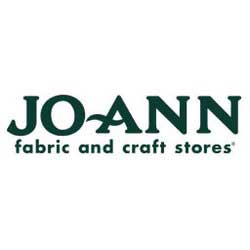 Jo-Anne Fabric and Crafts is another hidden gem when it comes to finding school supplies for a discount. While also commonly thought of as a fabric and sewing supply store, they also sell a variety of other items such as craft, art, and school supplies. While their prices are not typically the lowest on the market, Jo-Ann Fabrics heavily discounts their items so it is easy to find the product you are looking for at a great price.
If the item you are looking for happens to not be on sale, Jo-Ann Fabrics consistently offers coupons on regularly priced items, meaning that you can almost always get the item that you are looking for at a discounted rate. The ability to use multiple coupons gives you the opportunity for even deeper discounts. Jo-Anne Fabrics may not be the place to find all of the items on your list, but for specific or specialty school supplies, it is still a great option for smart shoppers.
Best Buy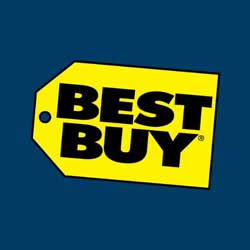 For high-priced items on your school supply list such as laptops or tablets, Best Buy is a great option for students who are looking to get a great deal on more expensive items. While they are already known for having some of the best deals on tech items, Best Buy also offers a College Student Deals program, which offers deeper discounts to students who are in or entering college. These exclusive savings are subject to change, but in the past they have offered discounts such as $100 off an Apple MacBook, iMac, or iPad. Other exclusive student deals include $150 off select laptops or Surface devices including the Surface Book 2, Surface Laptop, and Surface Pro. These deals are constantly changing, however students can sign up directly on Best Buy's website to receive updates and monthly coupons via email. If your school supply list happens to include high ticket items like laptops or other electronic devices, Best Buy has great offers that are worthy of taking advantage of.
Overstock / Discount Stores

Stores such as Marshalls, Ross, and TJ Maxx receive high quality, designer products that other stores can't sell. This means that everything from designer backpacks to name brand pens and pencils are often available at these stores for a lower price than anywhere else. Visit these stores during the right time of year to find left over school supplies sold for bargain prices. Additionally, these stores are great for purchasing designer brand back-to-school clothes and accessories for lower prices than you would find online or in department stores.
Amazon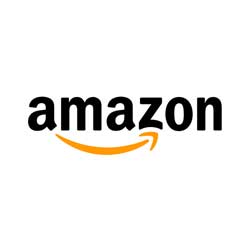 Amazon is a highly popular and highly convenient place to shop for nearly any item you may need, including school supplies. While not inherently a discount retailer, there are several ways to find the school supplies on your list for a great price by using several of Amazon's convenient features. It's Clearance and Daily Deals section has a vast variety of ever changing products that shoppers can get for an incredible price. These items often include school supplies such as calculators and backpacks.
Amazon also offers a service called Amazon Prime Student, a membership exclusively for college students. Prime Student offers not only exclusive deals and savings, it also gives students 50% off Amazon Prime, which includes unlimited streaming and free two-day shipping. Students who want discounts and also want their items quickly should definitely take advantage of Amazon and its services.
eBay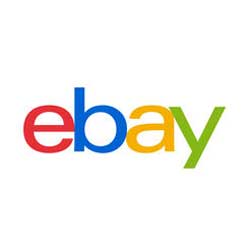 A website known for its incredible deals, eBay is another great online option when shopping for school supplies. While eBay may not have the depth or variety of supplies like other online retailers or big-box stores, if you are not picky about the color or brand of the item you are looking for, eBay usually has at least some variation of the product you are looking for. Ebay's auction system also means that if you do find the item you are searching for, you can often get it for a highly discounted price, depending on the items popularity with other buyers. Aside from typical office supplies for school, eBay also has electronics, clothes, and accessories that are also highly discounted.
Hollar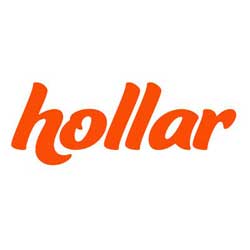 A newer retailer, Hollar is essentially an online dollar store. The thousands of products for sale on Hollar start at just $1, with most items selling for between $5 and $10 dollars. Along with many other product across multiple categories, Hollar also sells school supplies for incredible prices. Backpacks retail for just $4, while folders, pens, and other supplies start at just $1 and come in a variety of colors, designs, and options to choose from. There are even items available that feature popular cartoon characters, making them highly desirable items for school children.
In addition to its already low prices, Hollar offers a clearance section as well as coupon codes for additional discounts on regular priced items. With the prices of a dollar store and the convenience of an online retailer, Hollar is changing the game in regards to online shopping. Hollar is an incredibly accessible option for finding school supplies for a low price.
Craigslist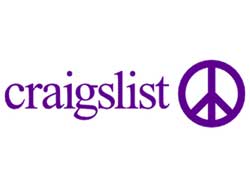 For certain items, Craigslist can be an easy and low-cost option. Under the "For Sale" of the website, you can search for specific items such as "office supplies" or "school supplies" to find affordable items in your area. This website is especially good for gently used items such as musical instruments, calculators, or text books. Or, you can find new or gently used office supplies or other items that people are looking to get rid of quickly and for low prices.
Because buying things on Craigslist usually means purchasing them from other people, it's important to always exercise caution when selling or buying items. Always meet people in a safe, public place to make a transaction. If you are open to purchasing previously owned items, Craigslist is an excellent way to save money and get the school supplies you need for a bargain.
Newegg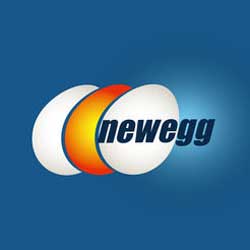 When shopping for school supplies, electronics are often the highest priced items on the list. Another great online retailer if you are looking to purchase discounted electronics is Newegg. Newegg is an online store that sells consumer electronics and computer hardware. Aside from having a great variety of products, they also have ways to save additional money on their products. Their "Daily Deals" section features sale or clearance priced products. As the name suggests, these items change daily, so shoppers can easily find the product they are looking for at a low price. Newegg also offers Email Deals exclusively for subscribers, providing you even more ways to save.
Specifically, Newegg is a great place to purchase refurbished electronic devices such as laptops and tablets. Purchasing refurbished electronics is always a great great way to save money on electronic devices, however it is important to do so from reputable retailers only. Newegg's Outlet section features open box, clearance, refurbished, and recertified PCs, laptops, and other electronics. To get the most expensive items on your school supply list for a bargain, Newegg offers dozens of ways to save on many different products.
Warehouse Club Stores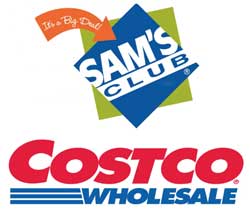 Warehouse Club Stores such as Sam's Club, Costco, and BJ's are another great option when it comes to buying school supplies for bargain prices. Often, these stores sell products in bulk quantities, meaning that consumers get the best deal on in-store products. Items such as high quality backpacks and appliances are usually readily available, however customers can also find high quantities of items such as pens and other office supplies at low prices.
While Warehouse Club Stores require a monthly membership to shop at their stores and purchase their items, they are some of the best places to find great deals on desirable items. If you are looking to save money not just on school supplies but also on home goods and bulk food, the overall savings is worth the initial investment.
AliExpress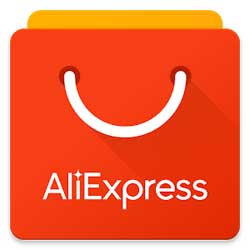 An international online retailer, AliExpress is a great website for finding items at wholesale costs. Highly competitive pricing on a variety of products is making AliExpress an increasingly popular website worldwide. With an entire category dedicated to Office and School Supplies, you can find highly functional items such as pens, pencils, and book bags for cheaper prices than you would find at any brick-and-mortar retailer. Plus, you can also find items on this website that cannot be purchased anywhere else in North America. Their products ship from overseas, but the extra shipping cost is often worth the money you end up saving by purchasing through this online wholesaler. School supplies are incredibly cheap and easy to find by using this online retailer with worldwide reach.
So Where is the Cheapest Place to Get School Supplies?
While school supplies are often a huge expense for families and college students alike, putting a small amount of time and energy into scouring the web and retail stores for the best deals is often worth it at the end of the day. By using the websites and tips listed here, your search for back-to-school items should be not only easier but also more cost effective than ever before.